The Royal Academy of Engineering, as a part of its commitment to providing support for students and academics within UK high education, provides an array of opportunities and programmes which aim to promote an inclusive economy and sustainable society for all.
Here's a rundown of the higher education programmes on offer by the Royal Academy of Engineering.
MSc Motorsport Scholarship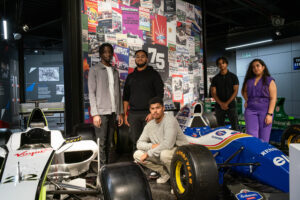 The MSc Motorsport Scholarship Programme, established with backing from Lewis Hamilton's Mission 44, is designed to assist individuals of Black or mixed Black ethnic backgrounds in pursuing a master's degree in motorsport or a related qualifying course. Those in their final year of an undergraduate degree or recent graduates (within the past three years) who meet the other eligibility requirements are encouraged to apply for this new programme.
Read more about the opportunity here.
Amazon Future Engineer bursary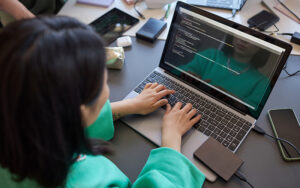 The Amazon Future Engineer bursary is a nationwide programme in the UK, specifically designed to support female A-level and BTEC/OCR students (or those pursuing Scottish equivalent qualifications) from low-income households. It targets those aspiring to study computer science or related engineering courses at universities across the UK.
Read more about the opportunity here.
Visiting Professor scheme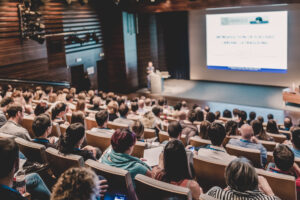 This initiative bridges industry and UK academia by leveraging the expertise of Visiting Professors, who come from diverse backgrounds as industrialists, entrepreneurs, consultants, or innovators. The goal is to enrich the teaching and learning experience for UK engineering degree students, boosting their employability and skill sets. Additionally, it aims to fortify external partnerships with the industry, creating a more integrated and practical learning environment.
Read more about the opportunity here.
Sainsbury Management Fellowships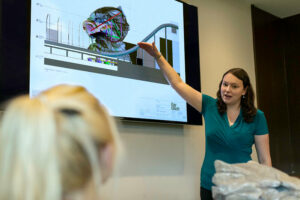 The Sainsbury Management Fellowship (SMF) scheme, supported by the Gatsby Charitable Foundation, offers engineers with high career potential the opportunity to pursue a full-time MBA at major international business schools. This initiative is part of the MBA scholarship scheme of the Engineers in Business Fellowship, aiming to enhance the business acumen and leadership skills of promising engineers.
Read more about the opportunity here.
Diversity Impact programme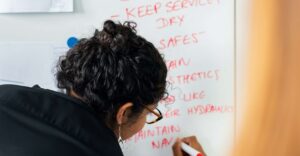 The Diversity Impact Programme is focused on driving transformation within university engineering departments to ensure the success of all students. Its objective is to ensure that the engineering profession continues to benefit from the unique perspectives and experiences brought by engineers from diverse backgrounds, thereby enriching the field with a wide range of insights and approaches.
Read more about the opportunity here.
Engineering Leaders Scholarships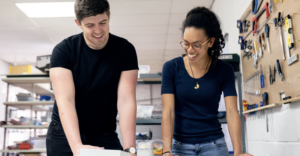 The Engineering Leaders Scholarships (ELS) programme offers vital support to undergraduates at UK Higher Education Institutions, who demonstrate the potential to emerge as leaders and innovators in the field of engineering. The programme is designed for those aspiring to become leadership role models for future generations of engineers, fostering a culture of innovation and excellence in the engineering community.
Read more about the opportunity here.