Happy Women in Engineering Day to all the incredibly talented women in engineering out there. Student Circuit cannot thank you enough for your continuous dedication and hard work.
Every discipline should be celebrated, from aerospace to chemical, and electrical to design. To every single incredible female engineer, apprentice, student and volunteer, today is about you.
Here, we introduce you just a handful of the incredible female talent in the industry.
Thilini Wasundara
Thilini currently works as an electrical engineer in Minel Lanka Pvt Ltd, which is EPC, electrical consultancy firm in Sri Lanka. She is involved with technically qualified bid preparation, project management and power transformer testing.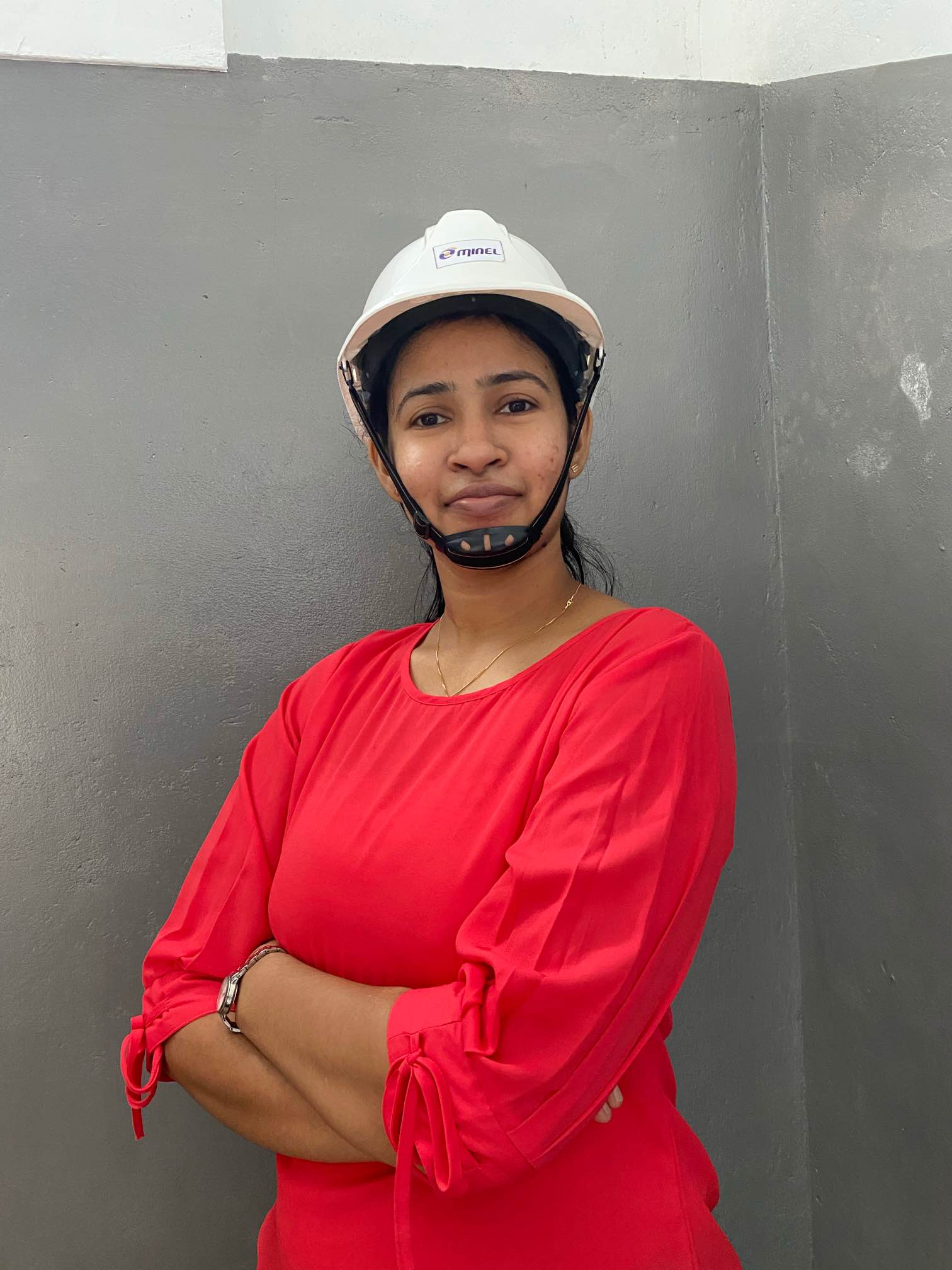 Nicole Ballantyne
Nicole Ballantyne is a chartered Mechanical Engineer with three decades of industry experience in the manufacturing sector, and in innovation support. As Knowledge Transfer Manager in the Manufacturing Team at KTN, Nicole makes targeted links to the right knowledge, partners, facilities and funding with a view to driving productivity, efficiency and economic growth.
Nicole's role in the Made Smarter Innovation team at InnovateUK is to lead the development of a growing vibrant cohesive community of industrial digital technology providers, developers and users across sectors, supporting manufacturers to embrace digital technology innovation, and technology developers to innovate the best solutions.
She started her career as an engineering sponsored student with Metalbox that led to exciting manufacturing leadership roles throughout Europe.
Dr. Torill Bigg
Dr Torill Bigg is a Chartered Chemical Engineer with over 20 years' experience in industry specialising in innovative solutions to environmental protection. Torill holds a PhD from Cranfield University's School of Industrial and Manufacturing Science, is the author of seven published peer reviewed papers and is a Member of the Institute of Chemical Engineers.
She spearheads Tunley Engineering's work in reducing Carbon Emissions across the globe, utilising her academic, professional and industry experience in finding grounded and cost effective solutions to the Climate Crisis.  Her work at Tunley over the last year has helped cut carbon emissions by 10,000,000kg of CO2e; she works with companies to assess their Carbon Footprint and develop roadmaps to net zero.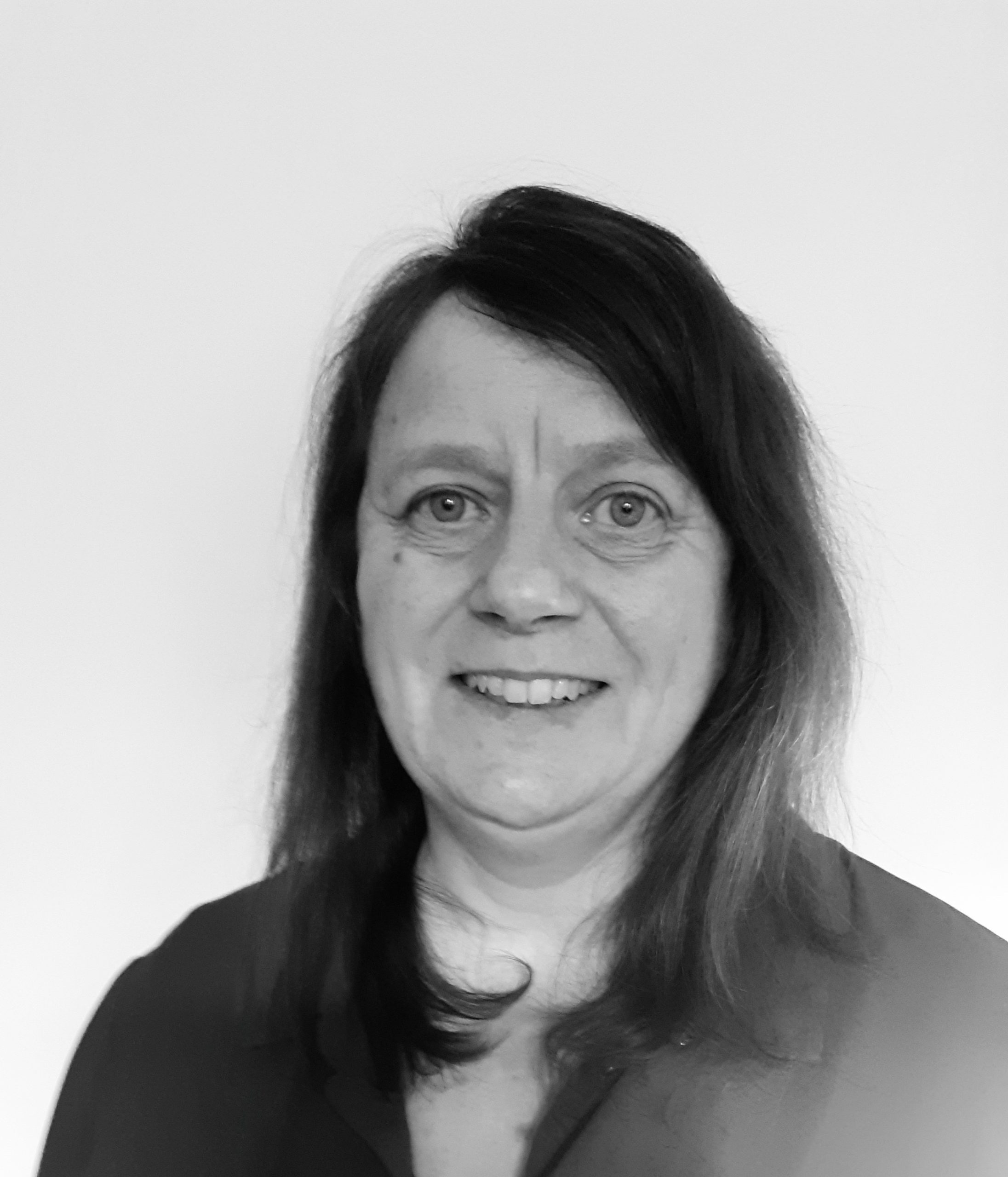 Sadie Peacock
Sadie is currently working as an engineering manager in assembly manufacturing for precision measurement company Renishaw. This means she is responsible for all engineering activities related to the assembly manufacture of our process control and additive manufacturing products.
Sadie holds multiple volunteering roles with the IET, young professional committee member, manufacturing technical committee member, professional registration advisor and is on the apprentice and technician award panel. Sadie is also a committee member for the WES Membership Directors Committee.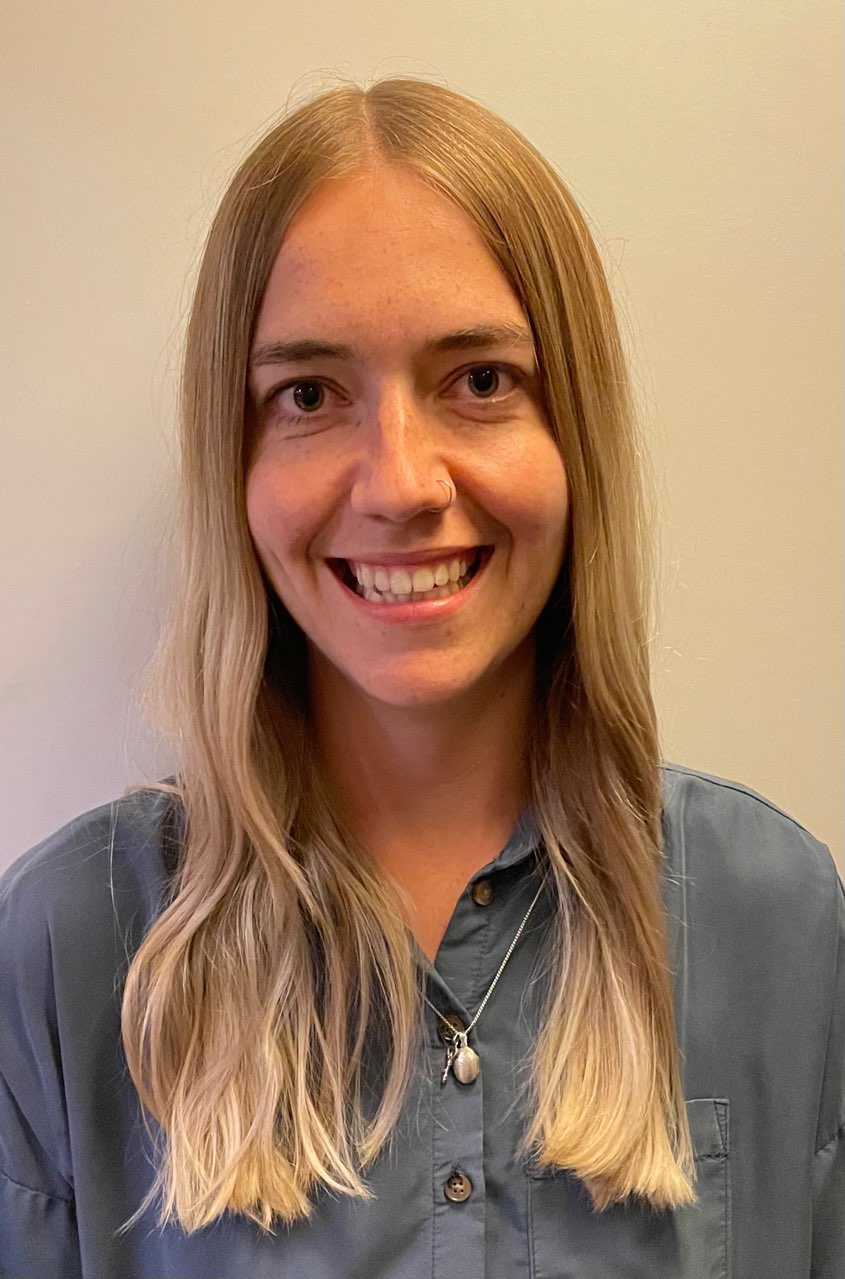 Shreeja Basak
Shreeja expressed her excitement about celebrating Women in Engineering Day: "It's fantastic to celebrate the journeys and achievements of women in STEM today, but INWED is even more impactful for another reason… We all come together to help encourage women from all backgrounds to start their own journey into STEM. The future of work needs STEM, and I can't wait to see more women leading the way!"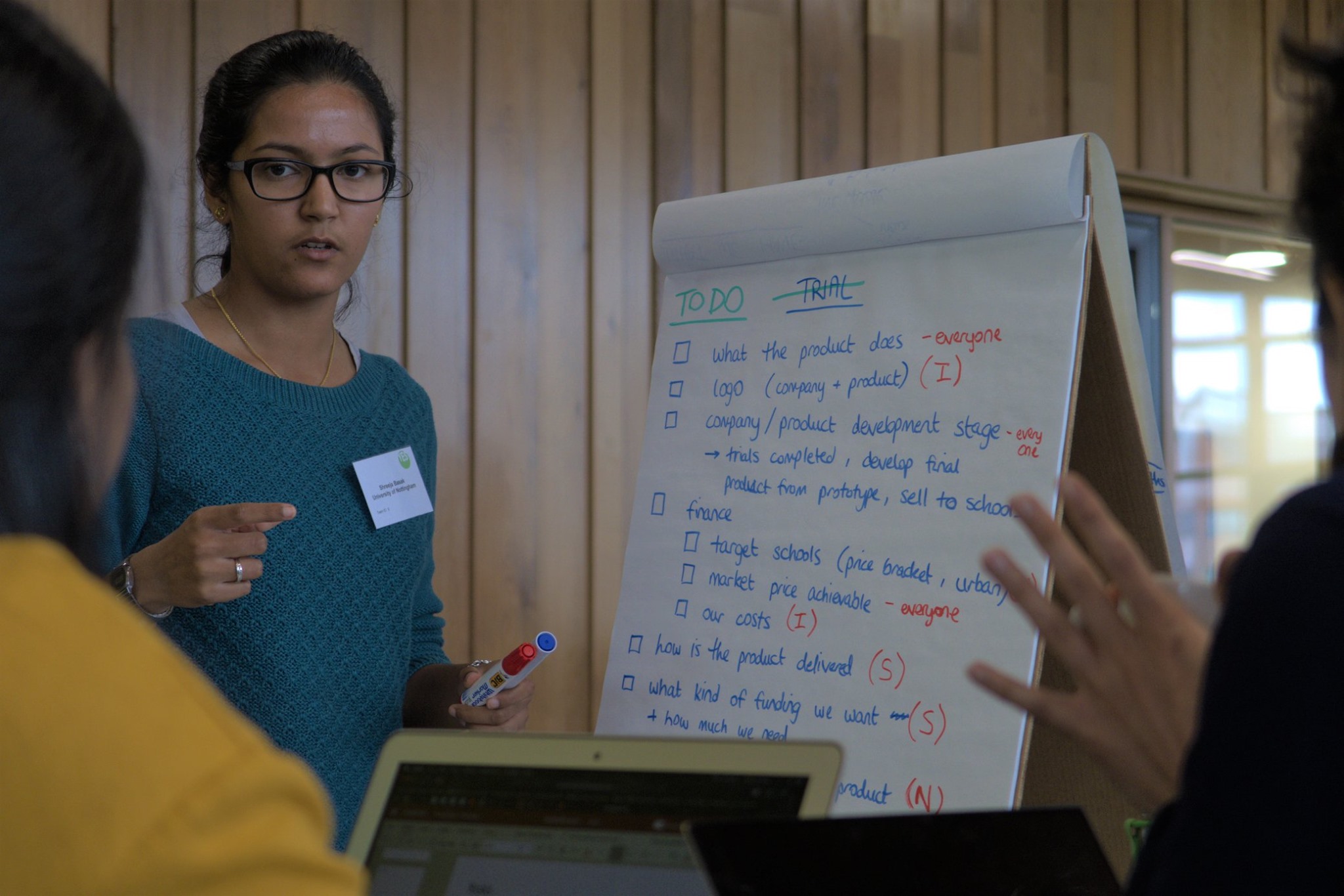 Kamilla Aliakhmet
Originally from Kazakhstan, Kamilla recently joined the Data Engineering team at Dunelm, responsible for delivering high quality data products for a homeware retailer.
She has several years of experience working in the semiconductor industry specialising in hardware and software-based solutions for Internet of Things (IoT), embedded systems and machine learning applications.
Kamilla obtained a BEng and MSc (Hons) in Electrical and Electronics Engineering from Nazarbayev University. Kamilla is an active member and volunteer of the Institution of Engineering and Technology (IET) since 2014, where she currently holds a Vice-Chair position within the Young Professionals Committee (YPC).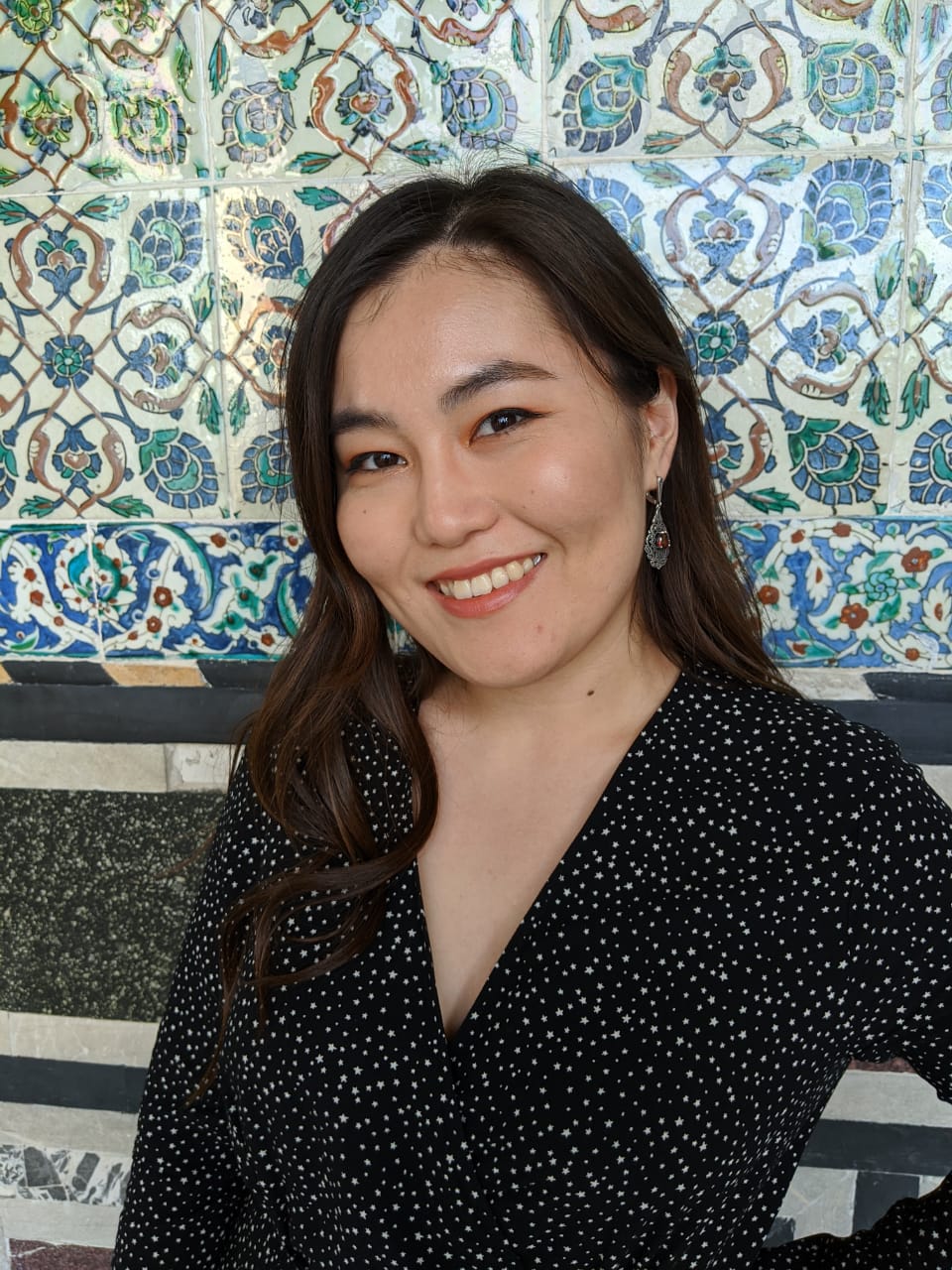 Dilani Selvanathan
Dilani is an adventurous workaholic who loves learning and experiencing new things. Currently, she is working as a Research and Development Engineer at Herotech8, a robotics startup.
"I work on a mixture of electronics, mechanical, software and hardware projects to develop prototypes for automated drone technology. My goal is to develop inexpensive high-quality technology to improve people's lives, but my long-time ambition is to become a space robotics engineer, developing technologies to explore the unknown and help humans become an interplanetary species.
"I am very passionate about promoting STEM to people nationwide from all levels, experiences and backgrounds," she exclaimed.
Dilani has participated in fun experiments with younger people, organised engineering events and shared her story nationwide.
Also, Dilani recently achieved the Engineering Technician (EngTech) status awarded by the IET and Engineering Council upon demonstration of the engineering skills developed during her career.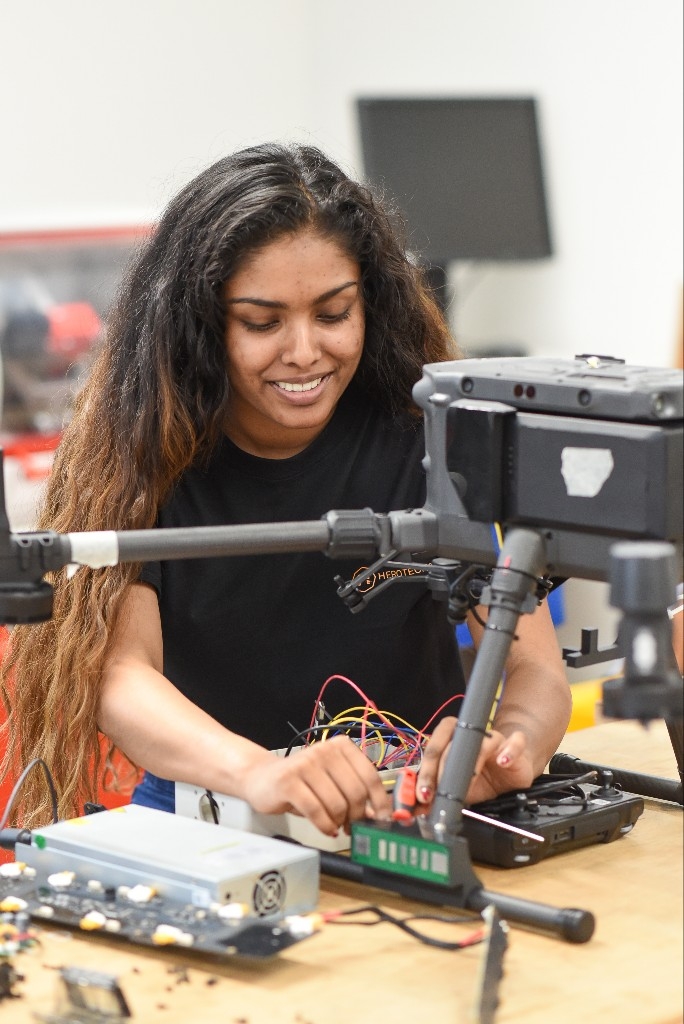 We must remember that we shouldn't  be celebrating the success of incredible women on just one day of the year. To encourage and inspire women around the world we must celebrate every success. This can be the difference between young girls making the decision to pursue an engineering career, a female choosing to back out of their career, or a woman not going for a more senior managerial role. At Student Circuit, we promise to continue to inspire the next generation so that in our lifetimes we might see an equally represented industry.