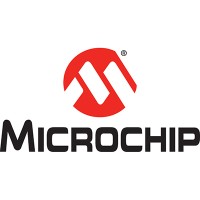 Intern Program
If you see yourself as a future innovator, Microchip will help you take your ideas and education to the next level. We hire both seasonal and long-term interns and recognize the value and fresh perspective you can bring to our organization. Your internship with us will be both challenging and rewarding, as you get more hands-on experience and work closely with senior staff members. Contribute to critical projects with responsibilities that match your educational background and skill sets.
If you are currently enrolled in an accredited academic program and are interested in taking that first step of a new career journey with Microchip, this is your opportunity to learn from industry professionals!
Graduate Program
If you are seeking to start your career in the dynamic and fast-paced semi-conductor world, Microchip can help you make the most of your hard-earned education. We understand the unique competencies, experience, and skills that fresh minds such as yours bring to our business. We seek graduates with high levels of innovation, technical abilities, superior communication skills, and enthusiasm.
Company Description
Microchip Technology Inc. is a leading provider of embedded control applications. Our product portfolio comprises general purpose and specialized 8-bit, 16-bit, and 32-bit microcontrollers, 32-bit microprocessors, field-programmable gate array (FPGA) products, a broad spectrum of high-performance linear, mixed-signal, power management, thermal management, radio frequency (RF), timing, safety, security, wired connectivity and wireless connectivity devices, as well as serial Electrically Erasable Programmable Read Only Memory (EEPROM), Serial Flash memories, Parallel Flash memories, and serial Static Random Access Memory (SRAM). We also license Flash-IP solutions that are incorporated in a broad range of products.
Student can apply here.
It seems we can't find what you're looking for. Perhaps searching can help.