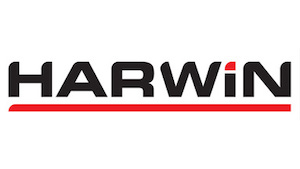 Harwin is an Engineering and Manufacturing company specialising in the innovative design and production of electrical components. For many years Harwin has offered engineering apprenticeships in a multifaceted environment that provide training, support and real-world experience to its apprentices.
In 2018 the Harwin Academy was established in conjunction with Havant & South Downs College enabling students to obtain an internationally-recognised engineering qualification, while also gaining experience at Harwin Portsmouth headquarters, before applying for a full-time apprenticeship. As part of the continued drive to address the skills gap within the engineering sector, Harwin has formally opened an Apprentice Training Hub, along with a new state-of-the-art R&D Centre.
Since September 2019, those joining the apprentice programme have benefitted from ultra-modern, fully-equipped facilities that provide an enhanced environment in which to develop engineering skills. Likewise, the R&D division is going to have access to cutting-edge resources that will significantly accelerate product development cycles.
Damon de Laszlo, Chairman, Harwin, commented: "Offering apprenticeships has long been at the heart of Harwin's recruitment strategy, and has allowed us to build and nurture an exceptional workforce. At any point, on average, 20% of our employees are involved in some form of personal advancement programme. Through continuous investment in training, we are ensuring that we have the engineering expertise necessary to create highly productive teams capable of addressing future challenges.
"In addition, the R&D Centre is pivotal to our programme of developing next generation technologies to serve the ever-changing global electronics market, giving us the product differentiation needed to keep us at the forefront of interconnect technology."
Students can apply to the Harwin Academy here.
Other resources
Securing future engineering talent via modern apprenticeship programmes
Harwin Academy students provided with latest robotic technology
https://www.youtube.com/watch?v=FGdCeqfqjrk&feature=emb_logo
It seems we can't find what you're looking for. Perhaps searching can help.